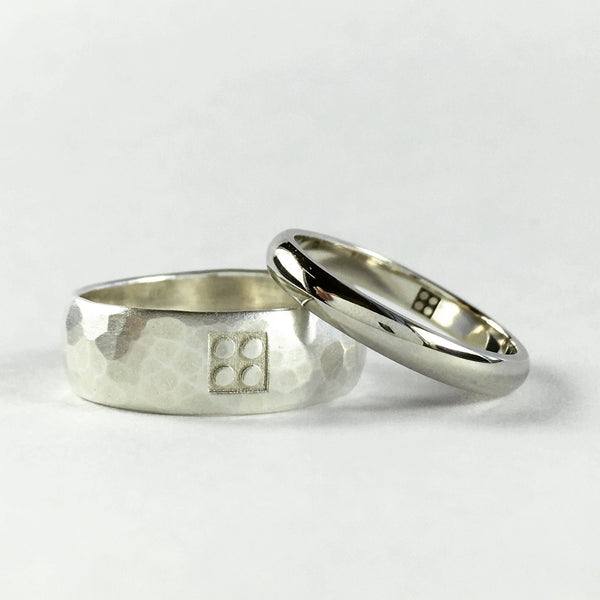 Custom Lego wedding bands
These special rings were created for Jessica and Sukh's wedding this fall! They are best friends who used to build legos when they were in the beginning stages of their relationship. Jessica says they "built their relationship one brick at a time!" How sweet is that? 
Suhk's ring is sterling silver, hand hammered, with a satin finish. The band is 6mm wide. The lego image has been laser etched into the top of his wedding band. 
Jessica's ring is a thin white gold band with a delicate lego image etched inside the ring. With the lego inside the band, it's a little secret just for her and her husband to share. 
Looking for something similar? Contact me at: info@heatherbeckdesigns.com